Daily Top 5 Global HR News – 11 October 2017
Daily Top 5 Global HR News – 11 October 2017
October 11, 2017
Comments Off

on Daily Top 5 Global HR News – 11 October 2017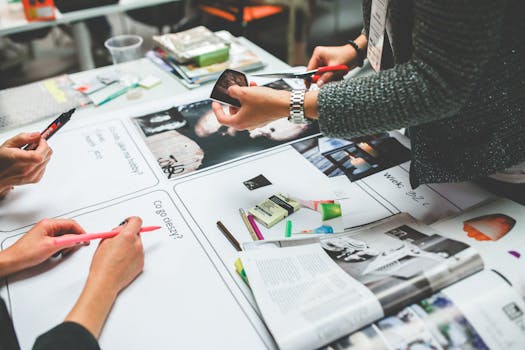 We bring together from ICube Research and published news, a summary of 5 items that are contemporary. The news is curated from more than 50 HR related websites across more than 15 countries including Singapore, USA, UK, Canada, Australia, India, Malaysia and Kenya, among others.
The Daily Digest covers the Global view of latest people practices and technology developments amongst other areas.
1. How Building A Cohesive Culture Increases Talent Retention
When we talk to HR directors, we always hear the same thing: "We need to improve our culture." In fact, my company took a survey of 29 respondents at the 2017 California HR Conference and found that about 55% of these HR professionals would like to improve corporate culture. This trend is not new.
For years we've seen all kinds of programs and training to create the best corporate culture — everything from short-term motivational tactics to standing desks. The problem with these trends is that they fade; they don't address the real issues that exist in an organization.
2. Recent Trends in HR Outsourcing
As the years go by, HR administration continues to evolve. The growing need for improved operational efficiency and compliance has led more business owners to turn to HR experts for help managing crucial business functions.
This expansion has been so great that the Professional Employer Organization industry has nearly doubled to around $168 billion dollars in the past six-and-a-half years. The need for human resource outsourcing isn't just a need for one or two different industries, as HR providers saw a 23 percent or greater increase in business from blue collar, white collar, and grey collar businesses.
3. What does seasonal hiring look like in 2017?
As October hits, prepared consumers may already be planning their holiday shopping. But employers have no choice in the matter: the time to staff up is now.
As shopping habits change, so do employer practices. Quite a few brick and mortars have gone bankrupt this year, but there's still a strong call for talent across in-store, logistics and remote positions. Seasonal hiring has averaged 604,000 job announcements per year since 2012, according to Challenger, Gray & Christmas, an analyst.
4. Managing talent in the new age economy
Corporate houses are experiencing ever increasing changes and challenges in the new age economy. Innovation, creativity, brand new ideas, research and development, and managing changes have become common phenomenon. The work environment is forcing people to renew their competencies and commitments in order to make the necessary contributions and have a competitive edge.
Having a proper understanding of changes and challenges lying ahead of us is immensely important. Identifying top performers and preparing them for strategic and leadership roles has become imperative. Hence, talent management has come into the picture as the dominating theme for the 21st century in business arenas. It is an essential force for achieving bigger goals, going from good to great, and long-term sustainability.
5. Human Capital: Risk vs. Uncertainty
When it comes to human capital, "risk" and "uncertainty" are two different concepts, and they need to be addressed separately in order to minimize risk.
In a world characterized by rapid technological change, perpetual product innovation, economic globalization, and generational and cultural shifts, the life cycle of products and business designs is shortening. Companies are constantly obliged to adapt.
It is often human capital, more than financial or physical capital, that enables effective adaptation to these new realities. And it is often human capital that is at greatest risk of sudden depreciation or outright obsolescence within a business.
Do you like the articles? We update these trends everyday. Come back tomorrow for more interesting articles. Feel free to share them with your co-workers or friends.
(The articles above have been curated from various sources but not been edited by ICube staff)
Innovators of ICE cube , world's first technology enabled people strategy tool that partners with HR & business leaders to deliver performance through people. Free trial on our website here.